Judging panel 2017
Russell Hamblin-Boone, consumer finance expert and spokesperson
Terri-Ann Humphreys, Development Director, Society of Later Life Advisers
Carol Knight, Chief Operations Officer, TISA
Peter Pledger, CEO, NSAFS
Robert Sinclair, Chief Executive, Association of Mortgage Intermediaries (AMI) and Association of Finance Brokers (AFB)
Peter Timberlake, Head of Communications, Financial Reporting Council
Lee Travis, Head of Professional Development, Personal Finance Society
Russell Hamblin-Boone, consumer finance expert and spokesperson
Russell Hamblin-Boone was chief executive of the Consumer Finance Association and the public face of the high-cost, short-term lending sector from September 2012. He was responsible for leading reform of short-term lending practices during a period of intense political and media scrutiny. With his appearances on TV, radio and both houses of Parliament, he has been described as doing more for the success of non-standard finance than any other individual, including campaigning for high standards and better regulation. Previously he spent three and a half years at the Finance and Leasing Association and was responsible at a strategic level for all the FLA's internal and external communications, including media relations and PR. In 2003, as director of corporate affairs at the Energy Retail Association, he had a central role in setting up the first trade association representing energy retailers. He was formerly head of public affairs at the British Retail Consortium representing the interests of retailers from corner shops to supermarkets. He has also held a range of roles in government working directly to ministers in Downing Street and the attorney general's chambers, culminating as private secretary to the leader of the House of Lords working on reform of the House of Lords.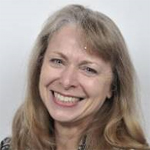 Terri-Ann Humphreys, Development Director, Society of Later Life Advisers
Terri-Ann Humphreys has worked for many years in the financial services sector and her role as Development Director at the Society of Later Life Advisers (SOLLA) is to grow membership and continue to raise awareness with consumers and their families. She does this by encouraging advisers to become Later Life Accredited and Retirement Standard holders to meet the growing demand for later life advice.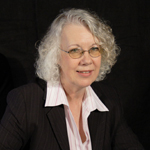 Carol Knight, Chief Operations Officer, TISA
Carol Knight B.Ed. Hons is Chief Operations Officer and Company Secretary at TISA. She has been in financial services for 20 years, having previously worked in variety of industries, including local government, the Civil Service and the gaming industry. A qualified and experienced teacher, Carol gained her degree at King Alfred's College in Winchester and taught in Romsey, Hampshire. She then spent 7 years at Skandia, managing the PEP & ISA new business department, including transfers. Carol joined TISA in 2004 and has been responsible for the day-to-day running of the Association's administration centre, technical support, member communications, expanding the events and training programme and technical issues in the cash savings sector. In 2009, she also took on the role of Company Secretary. Carol joined the TISA Board as Operations Director in July 2011, extending her responsibilities to include finance. This was swiftly followed by taking a position as Executive Director for TISA Exchange. In August 2015, Carol became Chief Operations Officer for TISA, supporting the Director General with the general running of the company and with personal responsibilities for business development, administration, HR and finance together with acting as TISA spokesman for the media and at functions. Carol currently sits on the Examination Board of the Chartered Institute for Securities & Investments (CISI) and is a Trustee on the board of FairLife as well as being involved in a number of industry wide working groups.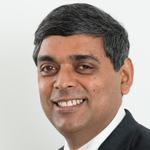 Peter Pledger, CEO, NSAFS
Peter Pledger has substantial leadership experience in the further education, skills development and business support sectors with over 15 years at Chief Executive/Executive Director level. He is the Chief Executive of the National Skills Academy for Financial Services which is a charity established in 2007 to promote skills development in financial services, provide programmes to help individuals secure work in financial services, champion diversity in the sector and provide financial capability education for the wider community. Peter is Chair of the Young Adults Steering Group which is part of the UK Financial Capability Strategy. Prior to this Peter served as Chief Executive of South London Business (SLB), a business support organisation, for seven years. He set up one of the first Apprenticeship Training Agencies (ATAs) in England and established the Confederation of Apprenticeship Training Agencies with HRH Duke of York as Patron. Peter was appointed by the Secretary of State for Education and Skills as Executive Director to lead London West Learning and Skills Council (LWLSC) and was responsible for the annual planning and funding of post-16 education across six local authority areas for six years. Peter was a Governor of St Mary's University for nine years, a non- executive director of Greater London Enterprise for eleven years and a judge on the National Training Awards for seven years. He has also served as the Chief Executive of a private FE college and run his own skills consultancy. Peter is a Fellow of the Institute of Directors and a Fellow of the Royal Society of Arts.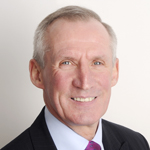 Robert Sinclair, Chief Executive, Association of Mortgage Intermediaries (AMI) and Association of Finance Brokers (AFB)
Robert Sinclair helped establish the Association of Mortgage Intermediaries (AMI) as an independent entity on 1 February 2012. Robert joined the former parent trade body, AIFA, in October 2006, initially looking after the Association of Finance Brokers and since 2008, AMI. He looks after the day-to-day running of AMI and AFB by delivering member information and services, lobbying regulators and policy-makers and developing press relations. Before this, he was Head of Advice Development and Quality, Retail Banking, at Santander (from 2003). Here he had responsibility for all advice policy, T&C and advice quality matters for the regulated sales forces of Santander. Prior to this, he was Regional Manager for Inscape Investments Ltd. From 1978 -2000, Robert worked for HSBC in a variety of roles. He brings a wealth of industry experience to the trade body having held a number of front line sales roles combined with experience in marketing, training and internal audit.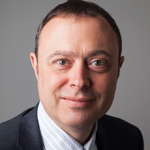 Peter Timberlake, Head of Communications, Financial Reporting Council
Peter Timberlake is Head of Communications at The Financial Reporting Council (FRC), the UK's independent regulator of accountants, auditors and actuaries where he is responsible for the organisation's engagement with its many internal and external stakeholders in the UK and globally. He joined the FRC in March 2013. Peter has over 30 years' experience of delivering communications in the financial services sector working with pensions, investment and insurance providers. Prior to joining the FRC Peter was Head of Public Relations at FTSE 100 listed insurance group Friends Life for four years and Head of Media Relations for Standard Life for three years before that. His early career was spent managing communications at Legal & General.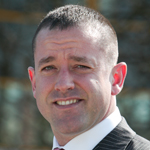 Lee Travis, Head of Professional Development, Personal Finance Society
Lee Travis was appointed as Head of Professional Development with the Personal Finance Society (PFS) in 2015, after serving over five years as CEO of SimplyBiz's New Model Business Academy. His financial services career spans over 18 years and has held roles as a Financial Adviser, Mortgage Broker and Building Society Manager. Lee is passionate about the ongoing professional development of our sector, in particular with regard to new talent, and was Chair of two of the 'Trailblazer' initiatives that the government introduced for apprenticeships within financial services.