Judging panel 2019
Chair of the judges: Adam Cadle, Editor, MoneyAge
Danny Belton, Head of Lender Relationships, Legal & General Mortgage Club
Peter Brodnicki, CEO, Mortgage Advice Bureau
Robert McCoy, Senior Product & Business Manager, TMA Club
Adrian Moloney, Sales Director, OneSavings Bank plc
Louisa Sedgwick, Deputy Chairman, Intermediary Mortgage Lenders Association (IMLA)
Robert Sinclair, Chief Executive, Association of Mortgage Intermediaries (AMI) and Association of Finance Brokers (AFB)
Lee Travis, Head of Professional Development, Partnerships and Member Engagement Director, Chartered Insurance Institute (CII)
Adam Tyler, Executive Chairman, FIBA
Neil Wyatt, Head of Intermediary Distribution, The Co-operative Bank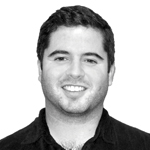 Chair of the judges: Adam Cadle, Editor, MoneyAge
Adam Cadle is a business and finance journalist, and is currently the editor of MoneyAge. A graduate from Sussex University with a BA honours in French and History, Adam then completed a sub-editing NCTJ course at Brighton Journalist Works, where he worked on the town's local newspaper The Argus. He has also worked on the news desk at the Bucks Free Press in High Wycombe.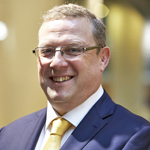 Danny Belton, Head of Lender Relationships, Legal & General Mortgage Club
Danny has been at Legal and General since 1988, with the last 20 years with the Legal and General Mortgage Club. During this time he has managed the proc fee payment process, and operational aspects of the team before moving into his current role of Head of Lender Relationships. As the role suggests, Danny is responsible for all 75 lenders on the Club panel. He works with all lenders to ensure they engage with the Key L&G distribution, and well as developing new propositions and new product opportunities, and supporting lenders through marketing activity.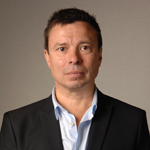 Peter Brodnicki, CEO, Mortgage Advice Bureau
Peter has been CEO of MAB since 2001 and has overseen the business as it has grown to become the UK's most recognised intermediary consumer brand, winning over 70 national awards for the quality of its advice and service during the last 5 years. Now, with a network of over 1,000 advisers offering expert mortgage advice on a local, regional and national level to UK consumers, both face to face and over the phone, Mortgage Advice Bureau handles over £12bn of loans annually, and was the first – and is currently the only – mortgage intermediary to have floated on the London Stock Exchange, having joined the Alternative Investment Market (AIM) in November 2014.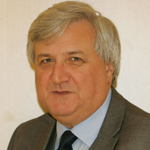 Robert McCoy, Senior Product & Business Manager, TMA Club
Robert has worked in the Financial Services Industry since 1979 with the last 20 years in the Mortgage Intermediary market. After leaving a retail Bank in 1996, where he had a varied career from Junior Cashier to Regulated Seller & Supervisor as well as a number of Branch Manager positions in the West Midlands, Robert has since held a number of roles in Product, Communications and Marketing, as well as some Relationship Management with leading Distributors. He has had experience in both supporting FCA Directly Authorised Firms and Network Appointed Representatives. Robert holds a number of Industry Professional qualifications and attends many local Industry forums to keep abreast of market developments. .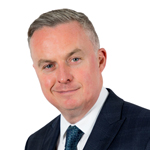 Adrian Moloney, Sales Director, OneSavings Bank plc
Since December 2015, Adrian has been Sales Director for OneSavings Bank plc, responsible for sales and distribution within the Kent Reliance, InterBay Commercial and Prestige Finance brands. Adrian joined OneSavings Bank from Nationwide, where he was a senior member of the Corporate Account team and possesses over 21 years of industry experience, including time at Mortgage Trust and Portman Building Society. He is a highly respected industry spokesperson and keynote speaker and is the current holder of the prestigious Mortgage Strategy Award 2018 for Mortgage Personality of the Year.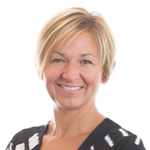 Louisa Sedgwick, Deputy Chairman, Intermediary Mortgage Lenders Association (IMLA)
Louisa began her career in financial services in 1992 and has worked across many aspects of the mortgage industry since then, from working in branch to her previous position before joining Vida Homeloans, which was Head of Intermediary Distribution at Leeds Building Society. By working in so many different roles, she has grown her understanding of the requirements of customers, intermediaries and lenders which, over the past 23 years, has brought her to the point where she is often invited to speak at events and conferences on the future direction of the industry.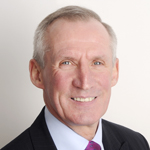 Robert Sinclair, Chief Executive, Association of Mortgage Intermediaries (AMI) and Association of Finance Brokers (AFB)
Robert Sinclair helped establish the Association of Mortgage Intermediaries (AMI) as an independent entity on 1 February 2012. Robert joined the former parent trade body, AIFA, in October 2006, initially looking after the Association of Finance Brokers and since 2008, AMI. He looks after the day-to-day running of AMI and AFB by delivering member information and services, lobbying regulators and policy-makers and developing press relations. Before this, he was Head of Advice Development and Quality, Retail Banking, at Santander (from 2003). Here he had responsibility for all advice policy, T&C and advice quality matters for the regulated sales forces of Santander. Prior to this, he was Regional Manager for Inscape Investments Ltd. From 1978 -2000, Robert worked for HSBC in a variety of roles. He brings a wealth of industry experience to the trade body having held a number of front line sales roles combined with experience in marketing, training and internal audit.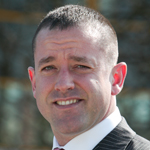 Lee Travis, Partnerships and Member Engagement Director, Chartered Insurance Institute
Lee Travis was appointed as Partnerships and Member Engagement Director at the CII in January after joining the Personal Finance Society (PFS) in 2015, following service as CEO of SimplyBiz's New Model Business Academy. His financial services career spans over 19 years and has held roles as a Financial Adviser, Mortgage Broker and Building Society Manager. Lee is passionate about the ongoing professional development of our sector, in particular with regard to new talent, and was Chair of two of the 'Trailblazer' initiatives that the government introduced for apprenticeships within financial services.
Adam Tyler, Executive Chairman, FIBA
Adam began his early life as a Merchant Navy officer with Shell before coming ashore. Following a career with the Royal Bank of Scotland, in 2005 Adam took over the running of a financial Trade Association responsible for 1600 Commercial Finance Brokers and 140 lenders to business. During that period he oversaw lending to SME's of around £100 billion. In addition he also had the chance to help shape and influence some of the new business lenders that came to market following the financial crisis. Adam is the Chairman of the Financial Intermediary and Broker Association, a non-exec Director of a Westminster based Small Business group and he also owns and runs a Finance Platform helping businesses across the country gain better access to finance.
Neil Wyatt, Head of Intermediary Distribution, The Co-operative Bank
Neil has over 23 years of experience in the intermediary market starting his career at Private label on the telephone desk. Neil quickly moved on to BDM roles at GMAC and Mortgages Plc and was one of the founding members at Connect Mortgage Services. Neil has been working for Platform, the intermediay brand of The Co-operative bank for the last 12 years. As Head of Intermediary Distribution, Neil looks after the support teams that provide excellent customer service to brokers, including the Corporate Partner, external and internal BDMs and the Mortgage Desk. Neil is a key figure in the Platform business, who has helped shape and grow the business, trebling their mortgage lending over the last few years.