Judges 2019
Chair of the judges: Adam Cadle, Editor, MoneyAge
Ryan Hughes, Head of Active Portfolios, AJ Bell
Jonathan Lipkin, director of policy, strategy and research, The Investment Association
More judges to be announced shortly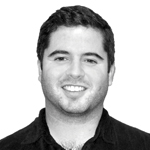 Chair of the judges: Adam Cadle, Editor, MoneyAge
Adam Cadle is a business and finance journalist, and is currently the editor of MoneyAge. A graduate from Sussex University with a BA honours in French and History, Adam then completed a sub-editing NCTJ course at Brighton Journalist Works, where he worked on the town's local newspaper The Argus. He has also worked on the news desk at the Bucks Free Press in High Wycombe.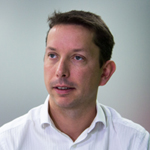 Ryan Hughes, Head of Active Portfolios, AJ Bell
Ryan joined AJ Bell is 2016 and is Head of Active Portfolios, managing all active solutions that AJ Bell offers to clients. Before joining AJ Bell, Ryan worked as a Fund Manager and Discretionary Portfolio Manager at a leading global investment management firm. Prior to that he was a Senior Fund Manager at one of the UK's largest investment groups, enjoying a place on both the investment and global asset allocation committees. All in all, Ryan has nearly 20 years' experience in the investment industry.
Jonathan Lipkin, director of policy, strategy and research, The Investment Association
Jonathan is Director of Policy, Strategy and Research at The Investment Association (IA) and a member of the IA management team. Jonathan's work currently focuses on three key areas: public policy issues affecting asset management; the strategic direction of the IA and the investment management industry; and the provision of research and analytical support for the IA's activities. In recent years, he has led major projects on UK pension reform, client disclosure policy and industry competition, and has played a role in broader IA policy development, including on EU and international affairs. Jonathan joined the IA in 2005, becoming Director of Public Policy in 2012. Prior to 2005, he worked for a number of years at Oxford Analytica, an international consultancy.