Judging panel
Chair of the judges: Adam Cadle, Editor, MoneyAge
Richard Beardshaw, Head of Sales, HSBC UK for Intermediaries
David Burrowes, Chair, Equity Release Council
Greg Cunnington, Chief Operating Officer, LDNfinance
Karen Rodrigues, Director of Sales, ULS Technology
Louisa Sedgwick, Managing Director of Specialist Mortgages, Hampshire Trust Bank
Robert Sinclair, Chief Executive, AMI and AFB
Adam Tyler, Executive Chairman, FIBA
Chair of the judges: Adam Cadle, Editor, MoneyAge
Adam Cadle is a business and finance journalist with ten years' experience, and is currently the editor of Insurance Asset Management, overseeing the rise of the brand for the past four years. He also has editorship of MoneyAge, the leading brand for IFAs, mortgage brokers and the financial services sector. He previously worked as deputy editor on Pensions Age and European Pensions. Adam has chaired a number of judging panels over the years both in the personal finance and insurance asset management spaces. He is a graduate from Sussex University with a BA honours in French and History and is NCTJ qualified.
Richard Beardshaw, Head of Sales, HSBC UK for Intermediaries
Richard has over 20 years' experience in the financial service industry. He started his career at Scottish Life Assurance as a life and pensions consultant, before joining Platform Home Loans as a BDM in 1999 working his way up to become Head of Sales. He joined Lehman Brothers in 2007 as director of sales for one of its intermediary mortgage brands, SPML. Following Lehman Brothers exit from the UK mortgage market in 2008, he worked briefly for a specialist insurance company, Exchange Bond before joining Countrywide as an account director where he was responsible for developing their hugely successful surveying, conveyancing and asset management B2B proposition with leading UK bank and building societies. Richard joined HSBC in 2015 as head of sales and is responsible for HSBC UK for Intermediaries external intermediary distribution managing a team of 42 senior corporate account managers, heads of region and BDMs.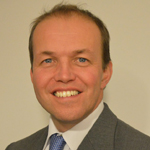 David Burrowes, Chair, Equity Release Council
David has been the Equity Release Council's chairman since 2017 and a solicitor for 25 years. He was MP for Enfield Southgate from 2005 to 2017. David has championed social justice and consumer protection, working on behalf of his constituents on issues relating to pensions and financial services products and working closely with ministers, regulators and banks.


Greg Cunnington, Chief Operating Officer, LDNfinance
Greg joined LDNfinance in March 2022 as the firm's new chief operating officer. Prior to this Greg worked for Alexander Hall Associates since 2007, starting as a graduate scheme mortgage adviser. He has worked his way through the business covering various areas of sales management, including establishing their new homes division, and is now a member of the senior management team. Key responsibilities include managing lender relationships at Alexander Hall, and continuing to oversee the businesses growing New Homes department.
Karen Rodrigues, Director of Sales, ULS Technology
Karen has over 20 years' experience in the mortgage intermediary sector. Karen join ULS technology in April 2020 from Vida Homeloans, where she was Corporate Sales Manager for almost 4 years. In previous roles, Karen has worked for One Savings Bank, where she was a National Account Manager working on both the Kent Reliance and Prestige Finance brands, as well as holding positions at Aldermore Mortgages, GE Money and Kensington. She started her career in financial services with Halifax and has worked closely with mortgage intermediaries ever since, building a deep understanding of relationship and service requirements of networks, clubs and brokers. Karen has considerable experience from her time in the intermediary space and is a key member of the ULS technology Senior Management Team as they work towards their aim of rewiring the Conveyancing journey through technological innovation.
Louisa Sedgwick, Managing Director of Specialist Mortgages, Hampshire Trust Bank
Louisa has worked within financial services for more than 30 years, with 25 of those focused on working with mortgage intermediaries. She has held a number of senior roles, including Chair of IMLA and is currently managing director of specialist mortgages at HTB.





Robert Sinclair, Chief Executive, AMI and AFB
Robert helped establish the Association of Mortgage Intermediaries (AMI) as an independent entity on 1 February 2012. Robert joined the former parent trade body, AIFA, in October 2006, initially looking after the Association of Finance Brokers and since 2008, AMI. He looks after the day-to-day running of AMI and AFB by lobbying government, regulators and other policy-makers, liaising with fellow trade bodies and briefing the national and trade press. He brings a wealth of industry experience to the trade body having held a number of front line sales roles in personal, private and corporate banking combined with experience in marketing, training and internal audit with both HSBC and Santander. Robert is also a non-executive director of the Buckinghamshire Building Society and advises the Bank of England as a member of the Residential Property Forum.
Adam Tyler, Executive Chairman, FIBA
Adam began his early life as a Merchant Navy officer with Shell before coming ashore. Following a career with the Royal Bank of Scotland, in 2005 Adam took over the running of a financial Trade Association responsible for 1600 Commercial Finance Brokers and 140 lenders to business. During that period he oversaw lending to SME's of around £100 billion. In addition he also had the chance to help shape and influence some of the new business lenders that came to market following the financial crisis. Adam is the Chairman of the Financial Intermediary and Broker Association, a non-exec Director of a Westminster based Small Business group and he also owns and runs a Finance Platform helping businesses across the country gain better access to finance.